Lrg bowl - blue & white - tidy stripes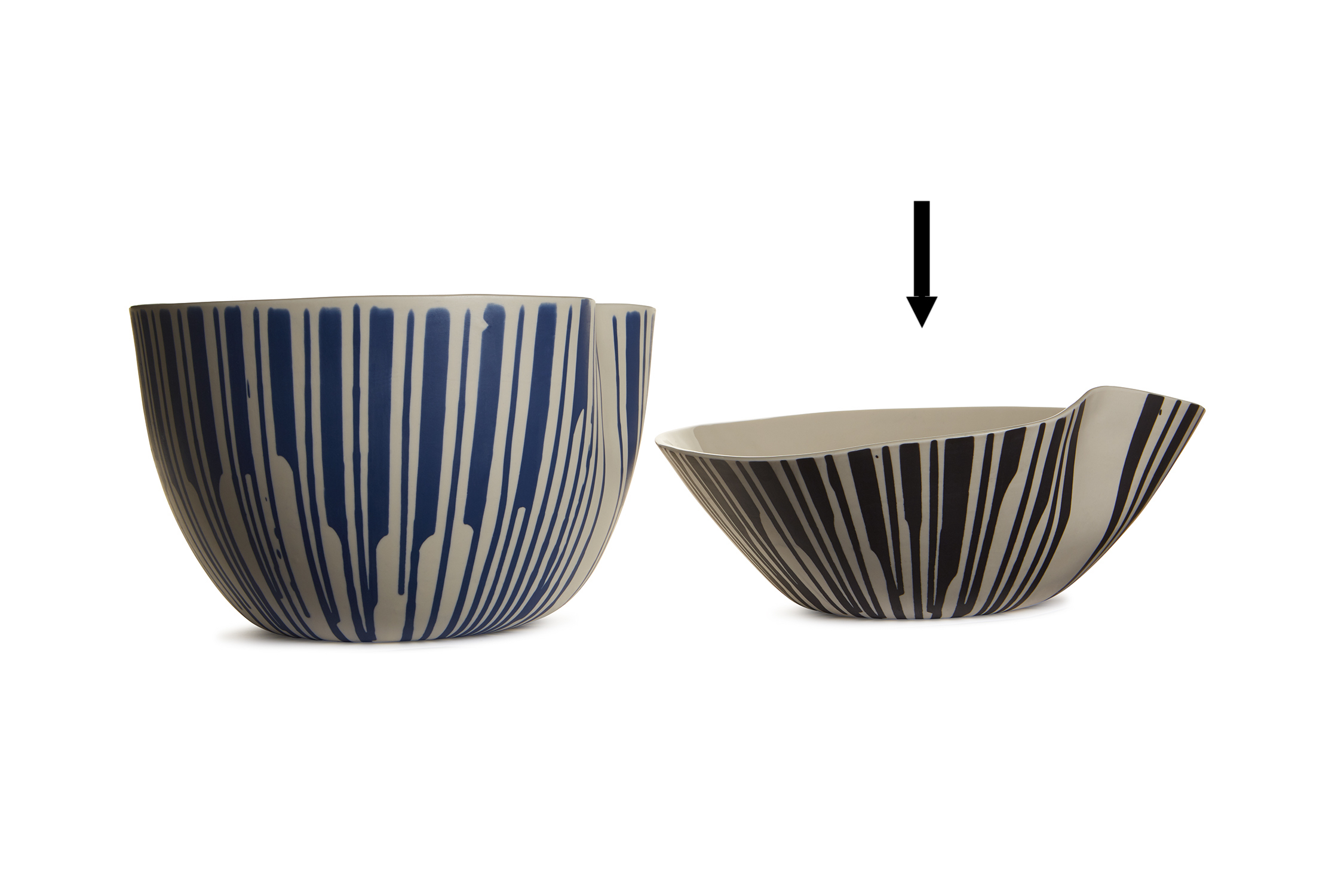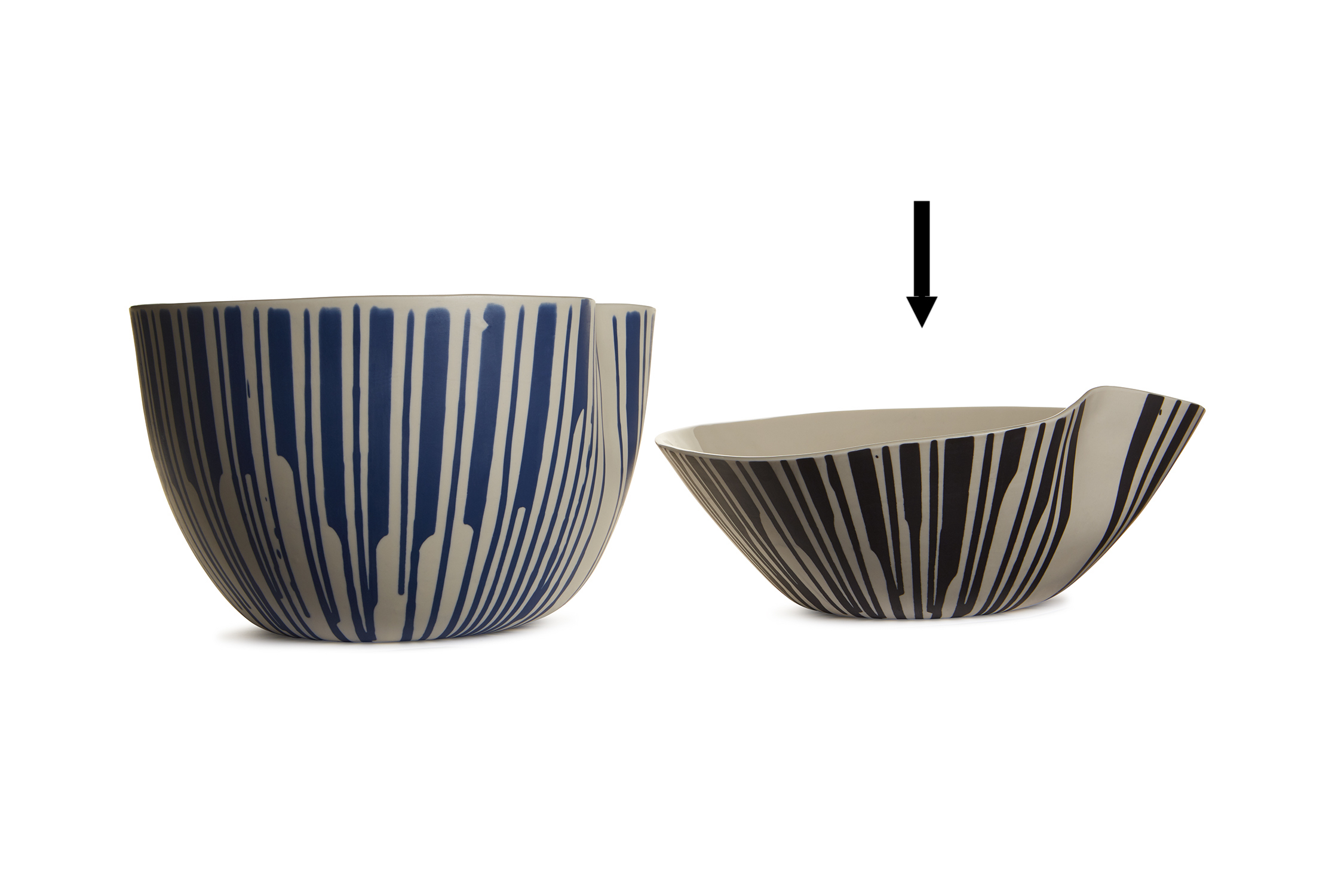 Lrg bowl - blue & white - tidy stripes
These (specifically in blue & white) are my #1 wedding gift item - and I totally get it. Its the go-to bowl in my house & I serve everything in them: salad, pasta, stir-fry, or popcorn.
Large one-of-kind center pieces, slip cast in porcelain with coloured slip used for the striped accent. The inside of the bowls are white and on the outside they have irregular stripes which are integral with the surface not allowing you to 'see' it with your fingers.
Glazed on the inside for practicality, and shine - the outside surfaces are unglazed so you can enjoy the softness of the vitrified porcelain with your fingers.
I used latex to create the mother mold for these forms, so they would register as 'correct' to our eyes. Shaped by nature. The way they wear their weight and size.
All bowls have one handhold dent, make them easy to pick up and manoeuvre.
approximately 12" x 5
Food safe, dishwasher proof, microwave friendly.
Life is for living, not hand washing dishes.